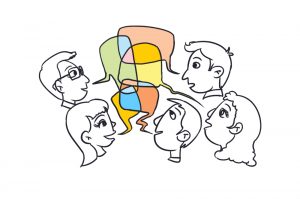 ESL games and activities for adult English learners as well as all the necessary printables.
When teaching English as a second language to adult learners, games and fun activities are just as important as when teaching younger age groups.These adult oriented games and activities will help you to build class cohesion, raise energy levels and most importantly, provide a framework in which learners are motivated to produce target language.
This section contains games and activities which can be used as warm-ups or fillers. Help your students limber up before getting started with the real work. Posts include the big list of no preparation warm ups and pass the bomb.
Games designed to get student repeatedly using targeted grammar structures including fortune teller, comparing adjectives and stand up if you've ever... as well as classic ESL games and activities like find someone who, jeopardy and alibi.
Games which review and extend learner vocabulary including A to Z race, the recipe game and number bingo as well as old favourites Kim's game, categories and taboo.
A  growing selection of games and activities to help students with their pronunciation including pit pat putt and word mazes.
50 themed sets of conversation questions designed to encourage group discussions. Also available as a PDF and book.
A range of activities to encourage free speaking, including surveys, interviews, and discussion activities.
Now found at BusinessEnglishPlans.com
Web apps and mobile games for smartphones and tablets, including What Happened Next? and Describe The Picture.