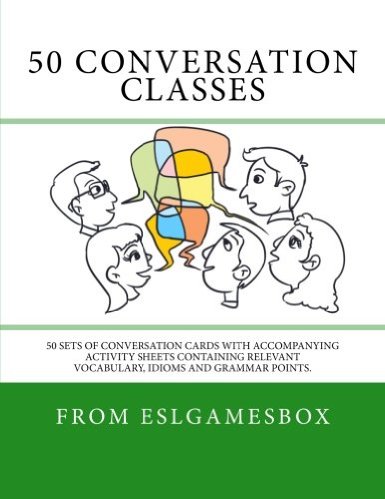 Are you finding these conversation questions useful? Our book 50 Conversation Classes features 50 themed sets of conversation cards. Each set is accompanied by a sheet of vocabulary, grammar and idiom activities to help prepare the ground. Keep it in your bag and you'll always have a backup plan.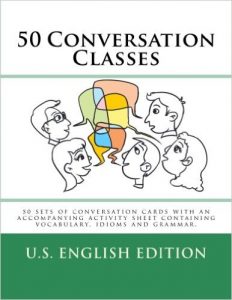 Also available:
 the Kindle edition containing the 500 conversation questions featured in the print version of the book
a web and Android app – featuring randomised conversation starters from fifty categories
A great way to get the students talking is to put them in small groups with a pile of these printable conversation questions on the table. Use them as warm up questions at the start of a class or as a fluency activity after presenting and practising some target language. Students take it in turns to turn over a card and read out the discussion question. When they have exhausted  the topic, the next student turns over a card and so on. At the end of this exercise, you can ask students what they have learnt about each other and run through any interesting grammar and vocabulary points that you overheard during the activity.
Printable conversation cards
grammar conversation questions
 themed conversation questions